Telecom Invoice Audit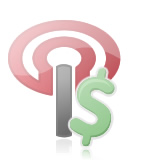 Savings Guaranteed
Hands on, eyes on approach
Update & provide accurate inventory
Reports can be used to facilitate transition to TEM solution
Ask about our FREE performance based Manual Wireline Audit
Manual Wireline Optimization
Integrity will be conducting your wireline audit honed by our 12 years of experience helping companies gain insights into their telecommunications spend and asset inventory. The hands on approach of Integrity's Wireline Cost Management & Consulting (WCMC) program allows us to identify billing errors, unused services, and inefficiencies in our client's telecom services that are discovered through in depth analysis of the data presented and insight into your vendor's billing practices.
Manual Wireline Validation & Asset Management
It has been said, "Garbage in, garbage out". How can you be sure that the data you are loading into the automated TEM solution is accurate? Integrity will validate all services & devices to confirm the validity of the asset as we initiate our Manual Wireline Audit. In so doing, providing an accurate inventory of wireline services that could later be used for a TEM solution once automation is desired.
The fee is entirely performance based so it will not cost your company anything. We are only compensated on savings/credits realized on recommendations that you first approve.
Key Benefits
Optimization of Wireline Services
Provides updated & accurate inventory
Guaranteed Savings
Integrity Will:
Receive, process, validate and make ready for payment all telecommunications invoices
Identify and pursue areas of concern, billing errors, trends, optimization, & savings opportunities
Provide comprehensive Reporting for Expense, Asset, & Inventory Management
Recommend appropriate actions (savings opportunities)
Implement approved recommendations & procurements
Track all implemented recommendations & procurements to completion
Recover on behalf of client refunds(credits) and/or procure projected future savings opportunities