Telecom Contract & Policy Consulting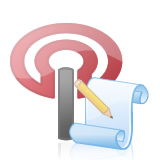 Analyze contracts and agreements
Control costs with enforceable corporate standards for acquisition and use
Contract Compliance
A company's telecom relationship is defined by the terms & conditions of the telecom contracts in place with their vendors. The same care should be given to managing these telecom contracts as any other corporate agreement.
It has been established by industry experts that mature "2 year old contracts spend 20%-35% more per year on voice/data services compared to recently negotiated contracts" (Gartner). Therefore, the timely & continual monitoring of these service agreements is extremely important.
Additionally, it is critical to manage the terms & conditions of these contracts. You need to ensure that the deftly negotiated terms are met by both parties. Gartner has revealed that 80% of corporate telecom invoices are incorrect with average over billings of 6-8%.
Telecom Contract Consulting
Integrity applies years of experience interacting with both corporate clients and vendor agreements to provide your management team valuable insights in to vendor contracts.
Policy Development
Integrity supports clients in development of telecom policies upon request.
Key Benefits
Ongoing evaluation of these agreements provide significant cost control opportunities
Corporate centralized & standardized policy is a major assist to achieving telecom asset management & expense control
Centralized data base to provide visibility into all telecom vendor agreements at the touch of a button
Provides your team the inside information that helps them negotiate the best pricing available as well as the terms most favorable
Easy to Implement
Ask for help from one of Integrity's seasoned professionals. We will walk you through development or enhancement of policy as well as establishing a total TEM solution.