Wireless Invoice Validation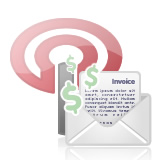 Automate wireless invoice processing
Process invoices more efficiently while limiting human error
Automated Validation
Processing telecom invoices properly is a complicated task. To process an invoice according to best practices, a repeatable set of processes must be created and implemented. With Integrity's software tools we automate the entire process in a centralized data base.
Proper invoice validation includes
An effective and automated method to control the Move/Add/Change/Disconnect (MACD) process to determine the correct owner of the wireless device.
Importing or transferring invoices into a validation and exception handling system.
Contract compliance & carrier billing validation occurs in software each month.
Invoice charges must be validated for accuracy, producing a list of exception information and charges.
Exceptions must be tracked, disputes resolved, & changes to telecom spend noted for verification in future invoices.
Payment validation can occur under software control each invoice can be approved.
Key Benefits
Automation
Centralization
Accounting by cost center & hierarchy
Radical reduction of time spent by staff
Control of cost allocation process & posting against budgets