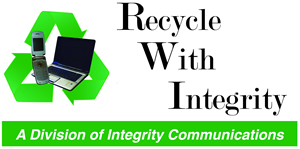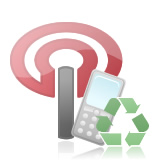 Please complete this form
Use the drop down arrow to choose the charity
Fill in required information
Click on Send
Upon receipt of your form we will email procedures for completing your donation.
Our charities accept:
Cell Phones
iPhones
iPods
iPads
Tablets
Notebooks
Laptops
GPS Devices
MP3 Players
Kindles
Nooks
PDA's
Pagers
Cameras
Recycling Donor Registration Form
You will receive an email from info@integritycsi.com confirming your donation. Please add this address as a safe or approved address to your spam filter to ensure successful delivery.
Recycled by