E-Procurement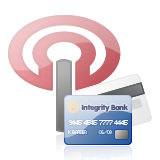 Automated web–based software for procurement
Useful in assisting optimizing cost & usage, payment reconciliation, contract validation, and asset management
Customized Online Centralized Ordering Portal
Once you have a quantifiable inventory in a centralized data base, it is extremely important to keep it accurate. To do this, initiate an automated, repeatable process that only permits approved assets into inventory. This process should allow assets to be changed & removed from inventory while the whole procedure is duly noted.
Standardized Company Policy
Additionally, applying standards for procurement of specific assets is required.
Real Time Data
To have all this and to know your inventory real time, not relying on cryptic vendor invoices and dated information is indispensable.
The data collected in the E-Procurement of wireline services & wireless devices assists in optimizing cost & usage, payment reconciliation, contract validation, and asset management.
Key Benefits
Automated centralized e-procurement
Voice & Data Services
Wireless Devices & Accessories
Installs & uninstalls, replacements, number porting, upgrades, & swaps
Exhaustive Procurement & Status Reporting