Optimize Your Business Telecom Now!
Revolutionize Telecom Management
Attain Visibility & Control

Discover the Ultimate Telecom Expense & Asset Management Solution
Welcome to our cutting-edge Telecom Expense & Asset Management company, equipped with over six decades of industry expertise. Combining our deep-rooted experience with state-of-the-art proprietary software, we've perfected the art of monitoring and catering to all your telecom requirements. Whether it's traditional telecom or wireless fleets, we've got you covered – efficiently tracking assets, plans, and usage.
Experience unparalleled convenience with our dedicated customer support, providing a single point of contact for all your queries. Our mission is to optimize your business by eliminating any unnecessary spending, ensuring you save substantially on expenses. Across various enterprises, our proven process has already amassed millions in savings.
Make this the year of transformative telecom management – join us today and unlock the potential of streamlined operations and cost-effectiveness like never before.
Expense & Asset Analysis
We employ cutting-edge technology integrated with industry-recognized best practices to analyze and track your company's assets & telecom services.
Telecom Optimization
Unlike many consulting firms, our solution is cost & budget neutral for any size organization, whether small, large, private or public sector.
Outstanding Support
Ongoing analysis and optimization allows us to adjust assets, rate plan, and feature usage, dramatically reducing your telecom overhead.
Testimonial
"True to their word, within 30 days Integrity delivered their audit with recommendations dramatically improving our bottom line. Integrity not only identified future cost savings without recommending a switch to a new vendor, they also uncovered several billing errors and overcharges, which have been rectified, and pursuit of recoveries is in progress."
And they're not the only company saving money with Integrity…
Have a look at what our other clients are saying about us.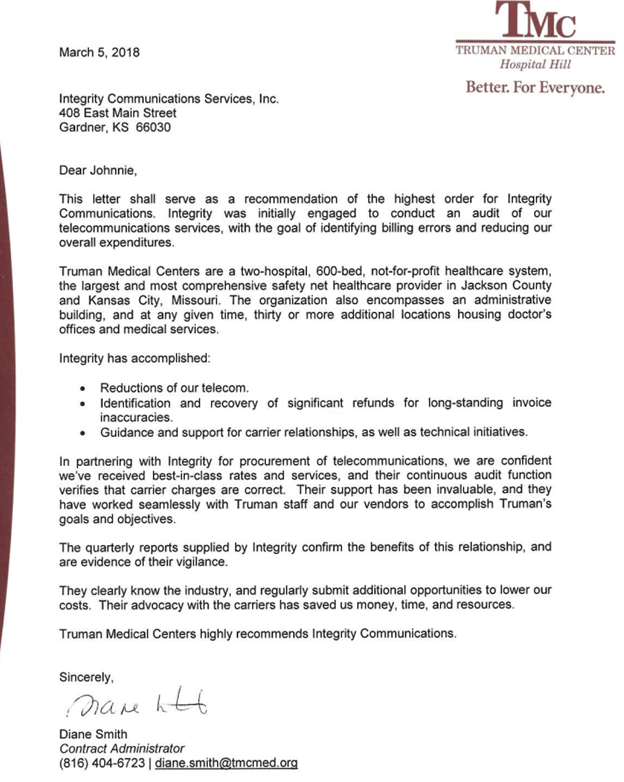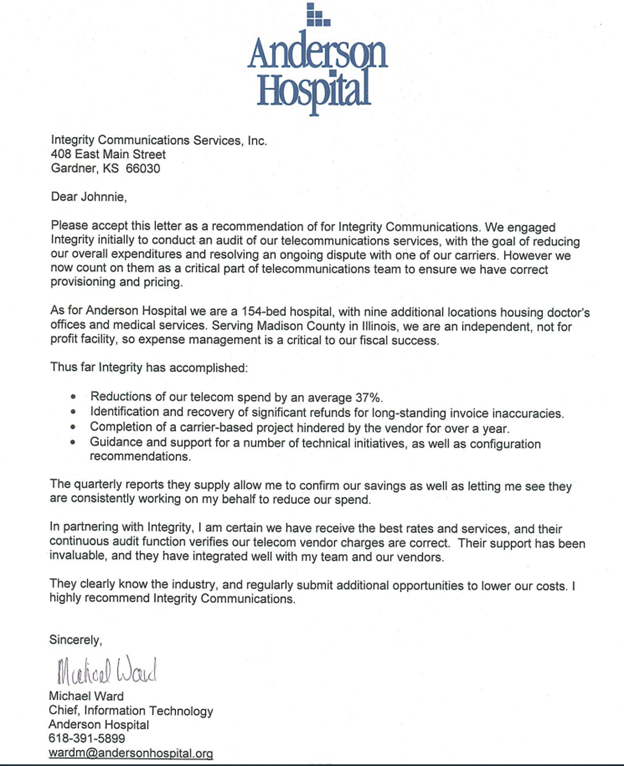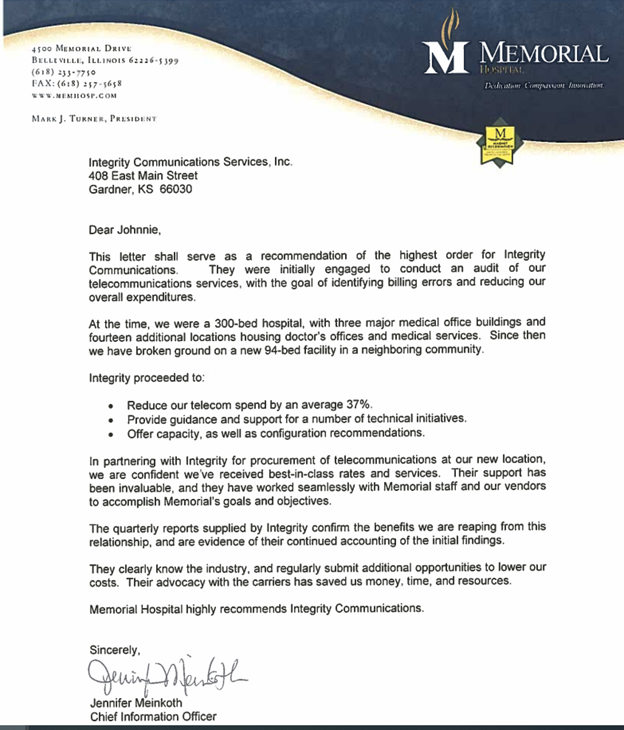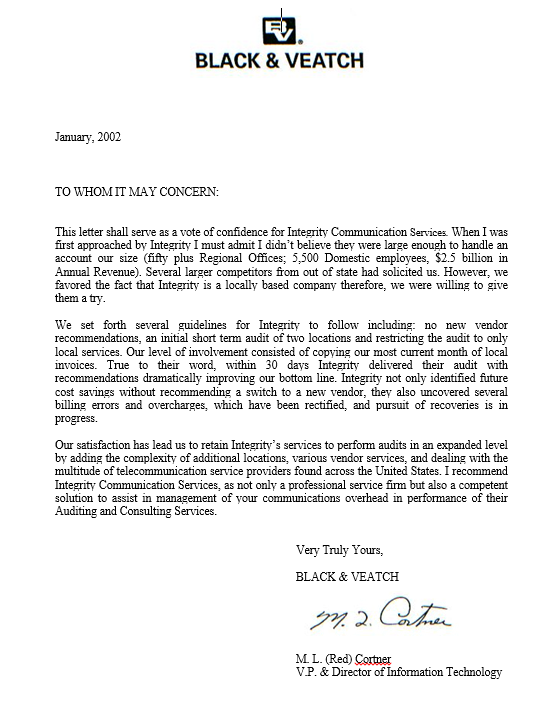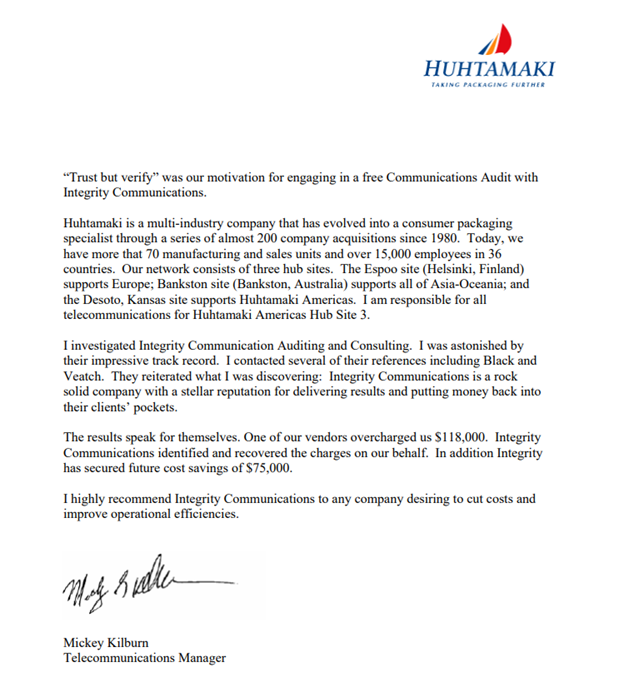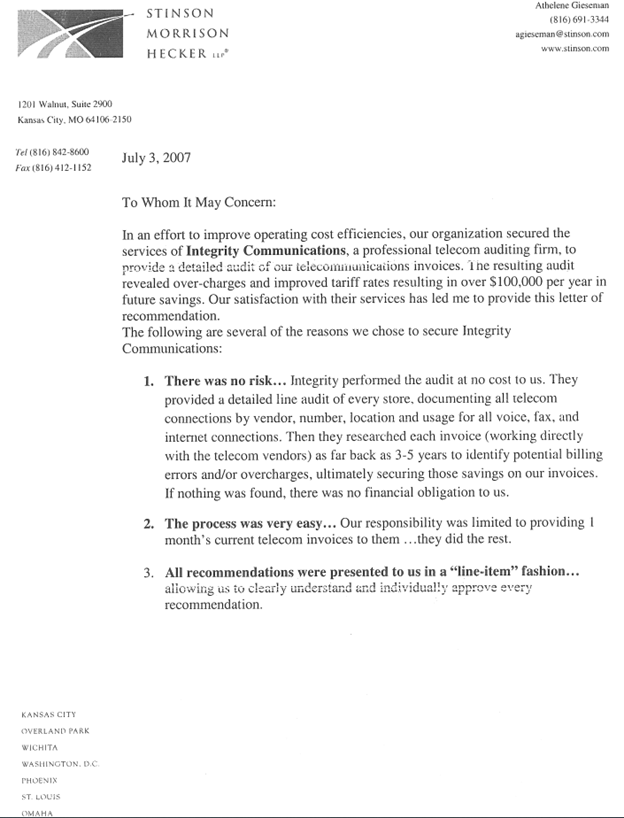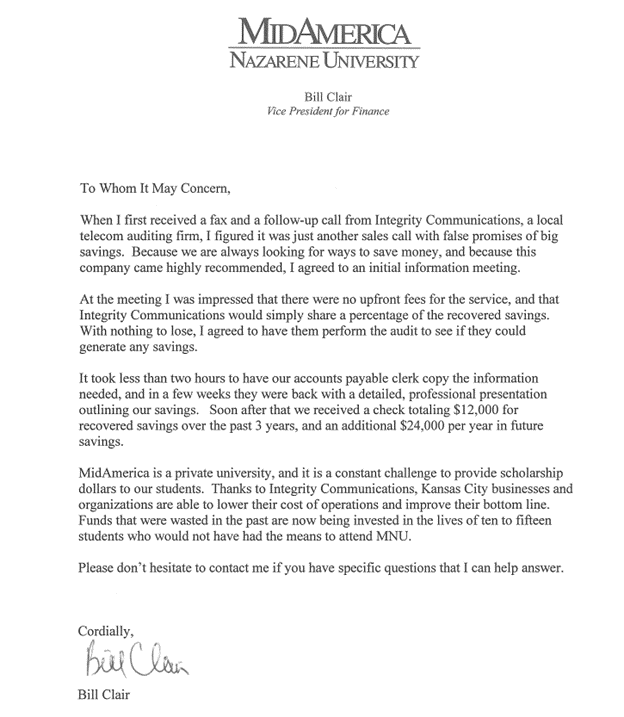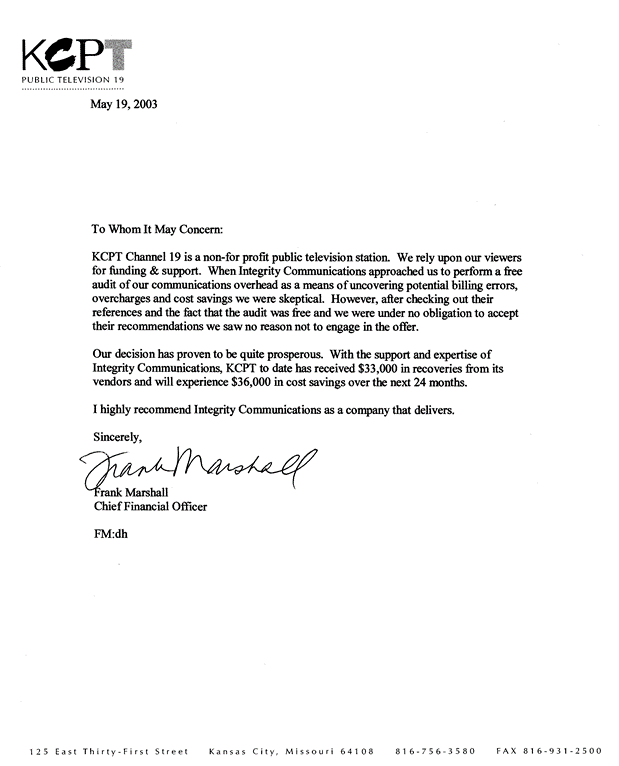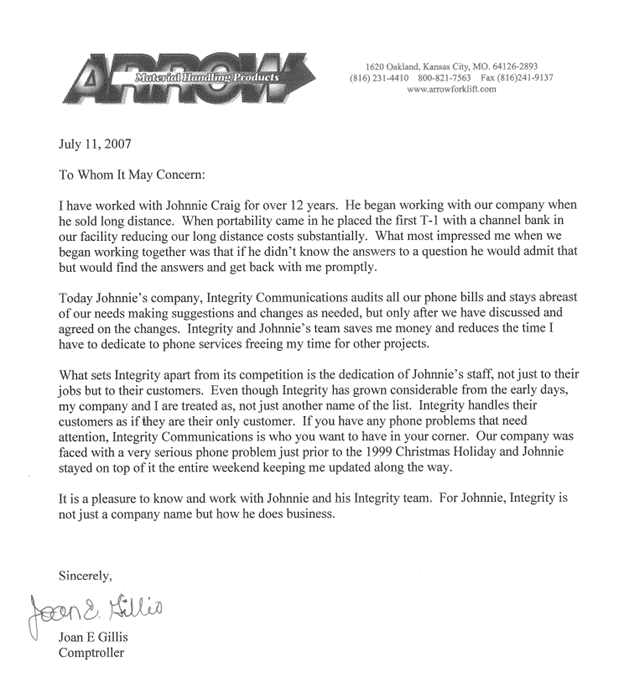 408 E Main ST
913.856.7504 (Select Option 1)
info@integritycsi.com
Visit ouR Recycle Division at: