About
Integrity COmmunications
A Telecom Expense Management Company.
Pioneering Excellence Since 1997
Founded in 1997, IntegrityCSI stands tall as a Certified Minority Owned Business, wielding a prominent position in the dynamic communications industry. Our expertise lies in delivering unmatched management control, operational efficiencies, enhanced asset visibility, and substantial cost reductions for our esteemed corporate partners' telecom expenditures.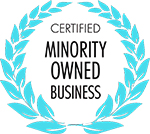 Elevate Your Telecom Potential
IntegrityCSI proudly boasts a team of highly qualified experts, collaborating with Best in Class TEM solution providers. We are committed to empowering regional and national companies by drastically reducing telecom costs, optimizing asset management, and implementing unparalleled efficiencies that surpass in-house efforts.
When your organization needs crucial assistance, IntegrityCSI stands ready to provide relief precisely where you need it the most. Embrace a brighter future for your telecom management, as we lead the way towards success together.
Unwavering Principles
At our core, we abide by a set of guiding principles that lay the foundation for our success. Commitment is not just a word; it's a promise we keep. Open communication paves the way for seamless changes and renewed obligations. Accountability begins within ourselves and permeates throughout our entire organization, fostering an environment of responsibility and trust.
Together, we embrace the TEAM spirit, where collaboration leads to collective achievements beyond imagination. Discipline is our key to excellence, ensuring that every endeavor is executed with utmost precision. And above all, Integrity is the heartbeat of our business; it's not just a name, but the ethos that defines how we conduct ourselves
Proudly headquartered in Gardner, Kansas, Integrity Communications Services Inc. has been transforming businesses since its establishment in 1997. Our mission is to empower organizations by providing unmatched visibility to their telecom assets and putting them in complete control of their expenses.
But our commitment goes beyond just business. We are passionate about incorporating environmentally conscious green initiatives into our solutions.
TEM - Telecom Expense Management


Our Telecom Expense Management service delivers comprehensive cost control and optimization solutions for businesses, ensuring maximum efficiency and optimized savings in their telecom expenditures.

WEM - Wireless Expense Management


Empower your business with our Wireless Expense and Asset Management Solutions. Streamline wireless cost management and enhance asset visibility like never before.

Embrace RWI - Reclaim, Repurpose, Recycle With Integrity




Discover our comprehensive Wireless Device Reclaim, Repurpose, and Recycle Program, dedicated to promoting sustainability and minimizing electronic waste. Join us in our mission to protect the environment while optimizing the lifecycle of wireless devices.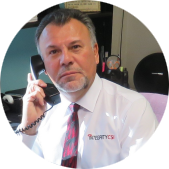 Johnnie Craig
Founder and CEO
[/db_pb_team_member]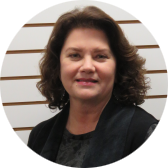 Connie Craig
Chief Financial Officer
[/db_pb_team_member]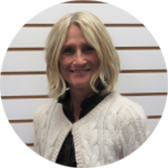 Lisa Spicer
Operations Manager
[/db_pb_team_member]
408 E Main ST
913.856.7504 (Select Option 1)
info@integritycsi.com
Visit ouR Recycle Division at: