About
Integrity COmmunications
A Telecom Expense Management Company.
01.

Strategic

Established in 1997, IntegrityCSI is a Certified Minority Owned Business and has become a key player in the communications industry bringing management control, efficiencies, asset visibility, and significant reduction in our corporate partner's telecom spend.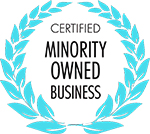 02.

Professional

With a highly qualified staff and partnering with the Best in Class TEM solution providers IntegrityCSI is helping regional and national companies reduce their telecom costs, manage their assets, and provide efficiencies that they could otherwise not achieve through their own efforts.

IntegrityCSI stands ready to assist your organization in providing relief in those areas where your organization needs help the most.
03.

PrincipleD

Commit - Make a commitment; keep it.
Communicate - Communicate changes and recommit obligations.
Accountability - Starts with oneself, and on through an entire organization.
TEAM - Together Everyone Achieves More
Discipline - Excellence is derived from discipline
Integrity - "Is not only our name; it's how we do business."
Established in 1997 and headquartered in Gardner, Kansas, Integrity Communications Services Inc. partners with businesses to bring visibility to telecom assets and control of expenses while incorporating environmentally conscious green initiatives:
TOS - Telecom Optimization Services
Performance-Based Total Telecom Audit and Optimization
WEM - Wireless Expense Management
Web-Based Wireless Expense and Asset Management Software Solutions
RWI - Reclaim, Repair, Repurpose, Recycle With Integrity
Wireless Device Reclaim, Repair, Refurbishment, Repurpose, and Repair Program
 Telecom Optimization Services
We provide performance based wireless and wire-line telecom audit optimization including, providing comprehensive, service type, analysis and recommendations for telecom configuration and cost savings opportunities. We validate telecommunications expenses, assets, and vendor service agreements, identify telecom billing errors, overcharges, abuse, anomalies and trends, as well as coordinate and supervise approved vendor implementations and migrations - ensuring carrier contract compliance. Additionally, we identify, track, and recover client credits, refunds, and future cost savings; ultimately reducing your telecom spend up to 40% in many cases. 
 Wireless Expense Management
With our Wireless Expense Management service, we provide web-based wireless expense and asset management software solutions include a Web-Based Ordering Portal, Help Desk Call Center, Expense Optimization, and Asset Management.  Every line item is validated down to contract rates, active inventory, and configurable business rules.  All exceptions and anomalies are flagged, and all vendor disputes are automated electronically and tracked. Additionally we support you with wireless device configuration repairs, device reclamation and redistribution, vendor device migration management, and custom kitting and packaging.
Reclaim, Repair, Repurpose, Recycle
RWI (Repair Recycle with Integrity) is a Wireless & Electronic Device Recycling GREEN Initiative that assists companies in reclaiming, repairing, repurposing, recycling, and scrapping their devices. We provide environmentally safe, secure, and compliant processing of retired e-waste including Data Wipe (for government non-recoverable or physical destruction), Certificate of Receivables & Destruction (upon request), and Serial Number, Make, and Model Capture (also upon request). We are proud to say that we do NOT outsource, partner, or ship to underdeveloped countries.  We support corporate leadership commitment to maintaining a socially responsible image, consumers investing in the future of our environment, and Not-For-Profits benefit from proceeds of liquidated assets. RWI takes its commitment to the environment seriously by engaging with and supporting environmentally conscious initiatives.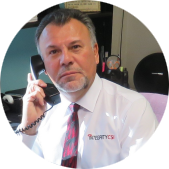 Johnnie Craig
Founder and CEO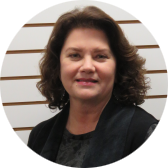 Connie Craig
Chief Financial Officer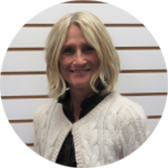 Lisa Spicer
Operations Manager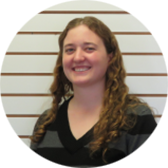 Samantha Hickman
Client Experience Manager
408 E Main ST
Toll Free: 877.855.7504
Local: 913.856.7504
Fax: 913.856.7549
info@integritycsi.com
Visit our Repair and Recycle Divisions at: