Telecom Expense Optimization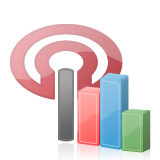 Analyze rate plan and feature usage
Optimize telecom spend for peak ROI
Analyzing Telecom Data
Inventory management, bill pay, & initiating processes that ensure accuracy is one thing. It is quite another to exploit all the data captured through the TEM processes. Analyzing the wealth of collected information to the benefit of your company is key to cost control & management.
Monthly rate & tariff evaluation
Optimization needs to be applied as a consistent practice with your TEM solution. Cost, usage, wireline asset and wireless device must be visible from a "mile high" to a "granular" view. Additional visibility into features, charges and equipment is essential.
Identification of Telecom Issues
In the current business environment, the timely analyses for errors & wasteful spending is critical to controlling telecom spend. Errors, exceptions and changes should be identified & noted, then tracked to recovery and/or completion.
Extensive Reporting
Comprehensive Cost and Usage reporting by appropriate hierarchy (cost centers), by service type, location, & cost-per-employee is valuable for optimization as it empowers telecom management to control spend.
Key Benefits
Cost & asset accounting to all cost centers
Uncovers exceptions and once hidden errors
Reporting tools for management to control spend
Provides visibility into all aspects of telecom costs & assets
Provides history on all moves, adds, changes, installs, & deletes
Tracks to all moves, adds, changes, installs, & deletes to completion