Telecom Invoice Validation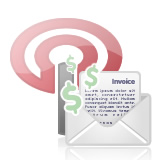 Track and recover billing errors
Process invoices more efficiently while limiting human error
Automated Validation
Processing telecom invoices properly is a complicated task. To process an invoice according to best practices, a repeatable set of processes must be created and implemented. With Integrity's software tools we automate the entire process in a centralized data base.
Proper invoice validation includes
Importing or transferring invoices into a validation and exception handling system.
Changes in assets must be identified and compared with a current inventory list for accuracy.
Invoice charges must be validated for accuracy, producing a list of exception information and charges.
Exceptions must be tracked, disputes resolved, & changes to telecom spend noted for verification in future invoices.
A system for approving each invoice should be implemented so that costs, exceptions, and changes are properly accounted for.
Key Benefits
Automation
Centralization
Accounting by cost center & hierarchy
Verification of rates & tariff compliance
Radical reduction of time spent by staff