Help Desk Support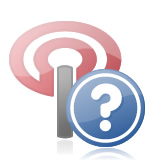 Providing a single point of contact for move, add, change, troubleshooting, resolution
Comprehensive reporting on all telecom inventories
Maximize Telecom Management Efficiency
A Help Desk support system is another key to maintain staff productivity & efficient telecom lifecycle management. Help Desk support provides the crucial single point of contact for move, add, change, troubleshooting, resolution, & reporting of all telecom assets in inventory.
Increased Employee Productivity
Companies with extensive wireless usage inevitably have users with technical difficulties. A fast resolution to these distractions is key to maintaining productivity.
Key Performance Indicators (KPIs)
The Aberdeen Group has reported the following key performance indicators (KPIs) demonstrated by companies that implement best-in-class TEM initiatives with these amazing results:
"Our November 2007 report on total telecom cost management had four significant KPIs. Best-in-class companies exhibited the following characteristics:
–45 percent average productivity increase for fixed invoice reconciliation, audit and disputes
–41 percent average productivity increase for fixed procurement and service order tracking
–42 percent average productivity increase for mobile invoice reconciliation, audit and disputes
–40 percent average productivity increase for mobile procurement and service order tracking
Our February 2008 report, Execute on Wireless Expense Management to Drive ROI, showed that best-in-class companies accomplished:
–A 31 percent decrease in the cost of monthly wireless voice services
–A 24 percent decrease in the cost of monthly wireless data services
–A 26 percent decrease in the cost of managing devices"

Key Benefits
Tremendously increase end-user satisfaction
Expedites order process & trouble ticket resolutions
Significantly reduce downtime & cost
Key Performance Indicators greatly enhanced
Gain visibility/history on all orders & trouble tickets